Redesigned Website
Published: Dec 13, 2022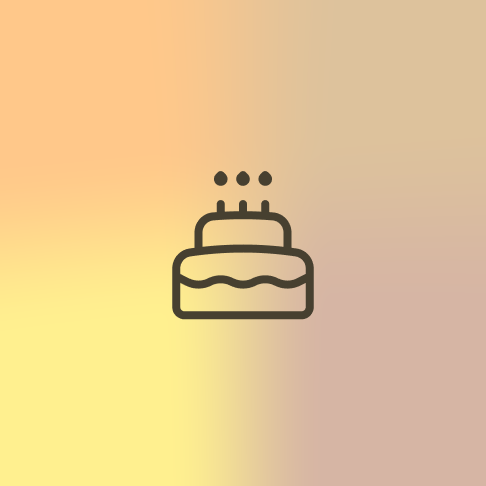 I finally finished my website redesign and switched from WordPress to Statamic. I started the project a little over a year ago and set it to the side to finish a redesign of my Cottontail Creative site earlier this year. Overall, I'm really happy with it and I'm going to try my best to utilize it more than my old site.
The Intent
I treated the redesign of the site as if I was building a public, digital archive of my professional life and my interests. My old website was put together when I was unclear as to what my professional life would entail. I used it to showcase my "professional" work but I think it did a much better job showcasing my interests and personality -- mostly because I didn't have a lot of professional experience. Although I still consider myself a multidisciplinary creative, I think I can firmly call myself a designer & developer since that's what I spend the majority of my time doing and how I make my living.
How to Navigate this site
Now that I have Cottontail where I can advertise my professional skills and portfolio in great detail I'm not as concerned about keeping this site professional and polished. Again, I want to use it as an archive. It's a place where I can document what I want to share publicly with those who might be interested in working with me or just getting to know me. I plan to share whatever I want with little structure. I have set up broad organizational buckets to house projects I've worked on, photography, and writing.
The Feed
The feed contains posts that relate to any and everything that's interesting or that I've recently learned. Posts fall into one of three categories: Blog, Creative or Moments.
The blog is long-form content about anything I may be interested in, learning, or think is worth sharing.
Creative posts are tests, experiments, daily challenges, warm ups, or other small tidbits worth sharing. This could take the form of virtually any medium.
Moments are milestones, personal achievements, changes, updates, or other adventures.
Projects
Projects are work-related. They will almost always be development or design work. I have archived some of my older photography, video, and advertising work that was present on my old website and added a few notes and updates. Moving forward I will be adding links to, case studies, or shorter posts about websites I've worked on or businesses I've helped. I am always open to collaborating on something so if you're compelled to reach out, please contact me.
Galleries
My galleries are still a bit of a work in progress. I have moved over old photo galleries from my previous website that were used as general photography portfolios categorized by themes. Moving forward, I will likely post smaller galleries that represent individual trips, outings, themes, or rolls of film. There is a good chance the design will change as well. I still use Flickr to post photography the most and it's used as my photo archive. You can always check there for more up-to-date images.
The Design
Since the last time I updated my personal website was more than 5 years ago, I wanted to keep the design really simple, modern, and not too flashy. I've never been compelled to come out with a new portfolio design every year and I doubt my sentiments will change this go around. However, I will undoubtedly make regular changes and updates. I made two versions of the site for light and dark mode. The whole design is based on my monochrome color palette: coffee. I might eventually throw in some orange accents but I really want the content to shine more than anything. I've been experimenting with a more editorial layout for long-form posts like this as well, so stay tuned!
Here's some sites I took inspiration from/ripped off:
From WordPress to Statamic
Aside from the design changes, the biggest change was moving from WordPress to Statamic. Statamic is a Laravel-based, flat-file-managed content management system. It's very developer-friendly and well documented and that was the primary reason I made the switch. The experience has been a pretty big departure from my normal workflow of building WordPress websites but I have really enjoyed the challenge. I had to learn a new templating syntax, get my head out of the "WordPress way" of doing things, and get used to having no database. In all, it was a really nice experience and I hope to bring a few clients on to the platform. I'll likely have more posts in the future about what I learned from Statamic. Right now the repository is public and you can view it on GitHub.
Thanks for dropping by and I hope you have a look around. Feel free to reach out with any questions or suggestions!